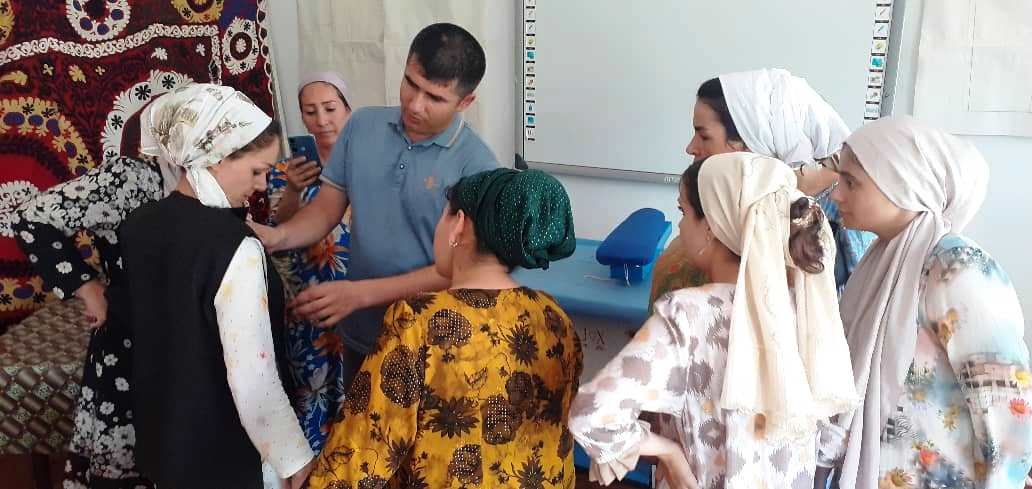 Some 25 instructors and teachers in the field of fashion and sewing from the Kulob Institute of Technology and Innovation Management (KITIM) and the Dangara State University (DSU) have completed an intensive two-week tailoring course on patternmaking and sewing of women's jackets and skirts.
This tailoring-centric Training-for-Trainers (ToT) programme is made possible thanks to the Government of Switzerland through the International Trade Centre (ITC)s Global Textiles and Clothing Programme in close cooperation with the Kulob Institute of Technology and Innovation Management and the Dangara State University. The course was hosted by the Kulob and Danghara Garment Training Centres, launched and furnished under GTEX within these educational entities.
The training course covered practical knowledge in pattern drafting, garment construction, and sewing skilss. Through hands-on experiences, the participants furthered their knowledge in drafting women's jackets and skirts on different dimensional characteristics and learned more about the sewing techniques involved in their construction.
Mr. Manuchehr Sharifov, the trainer, says: The knowledge gained in this training will help participants to modernize the process of clothing patternmaking that can be applied to mass and individual production.
Participants in the class were equipped with necessary skills in taking body measurements and fitting adjustments for dresses.
Mr. Saidmumin Kamolov, ITC National Programme Manager, says: "This course provided a unique opportunity for participants to develop their practical skills and creative methods for designing and sewing clothes, thereby allowing for the further transfer of the knowledge and skills they gain to their students, colleagues, and employees through the Garment Training Centres".
They also received methodological materials (workbook for the construction and technology of sewing of women's jackets and skirts for subsequent professional activities.
Successful participants received certificates of completion.